As telecom companies set their goals for 2021, we dive into some of the trends and highlights in the industry for this upcoming year. From 5G to IoT and more, we have you covered with five trends in telecom for 2021.
It's already 2021 and, with it, come the usual new year resolutions: we finally sign up for those CrossFit® training classes (did we?), start a new diet and dust off our passport. Or so we hope to do.
Well, the same happens for the telecom industry. As companies set their goals for 2021, make room in their calendar for those follow-ups, debriefing and reporting meetings, technology continues its steady path, albeit at a slower pace.
So much for 'emerging technologies'. The pandemic has turned advances such as IoT or SD-WAN into practically essential infrastructures for telcos – and many industries around it – to properly function. Plus, lockdowns and shutdowns also increased broadband consumption and mobile traffic.
In this article, we give you some insights on what's critical infrastructure. And what's not.
It took us some weeks to get a hold on what had happened in 2020, to better project what the landscape is looking like for telcos this year. Finally, with the help of experts and leaders in the industry, this is our list of Five trends in telecom for 2021, a year that, more than a reset, holds great opportunities for telcos.
5 trends in the telecom industry that will drive innovation for telcos
1. 5G deployment and expansion
It's been almost a year since we experienced the first massive event to go 5G: Superbowl LIV. 5G stands for 5th generation and is the latest, but certainly not the last, industry trend set to be deployed worldwide after leaders in telecom have already released their demos and tests. 5G takes seamlessness to a whole other level.
In times when demand for high-speed connectivity is greater than ever, 5G is poised to meet these sky-high expectations. Connectivity cost goes down, ultrafast speed and the much-anticipated lower latency are among its numerous benefits for the network, not to mention how better and faster connectivity could improve mobility, farming, healthcare and retail or the somewhere-around-the-trillion bump in global GDP. As companies start to gradually roll out 5G capable devices and infrastructures, it's fair to assume that connectivity is taking a huge stride towards the future (McKinsey & Company, 2020).
But, is it time to talk about 6G?
Well, we've just discussed 5G as being the latest innovation in the industry, yes. But the show must go on (Freddie's' voice on).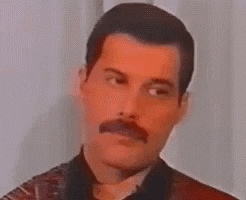 In fact, as more than 100 telcos and operators deploy 5G networks and commercial capabilities in the market, their R&D departments, along with several other organisations from both the public and private sector, are already working on (and funding) different projects for the next generation of connectivity (Bloomberg, 2020), namely in Europe (Hexa-X co-funded by the EU), USA and China. 6G is a technology that is expected to use high-frequency terahertz airwaves, finally bridging the gap between the digital, physical and human worlds.
2. Artificial intelligence and Machine learning increased reliability
We've discussed how telcos are using AI and ML to drive automation for their infrastructure operations, and 2021 will be a great year in this regard.
Closely connected to 5G network deployment, which will act as a catalyst for AI and ML integration, the new era of artificial intelligence will use tons of data to predict peak traffic, provide better end-to-end service and enhance connectivity. Opportunities are there for telcos to leverage these technologies for network capabilities improvements, a seamless customer experience and, of course, infrastructure automation.
Aiste Kryzanovske at VoIP Review add that the value of AI/ML can also be measured in the fight against fraud. "Artificial intelligence will be of great benefit, as anomalies are detected more quickly, and configurable anti-fraud actions are initiated".
As data creation and consumption will grow to unprecedented amounts, companies – and especially telcos – will have to improve their statistical management of information with the right tools and software that, powered by AI, can produce meaningful insights on consumer behaviour and generate new revenue opportunities.
3. Growth in cloud platforms
The telecommunications industry is the largest in absolute size within the IT sector, but has generated only 14 percent of the IT growth as a whole (Brookings, 2019). On the contrary, data processing, internet publishing, and other information services are the fastest-growing segments of services-producing industries.
XaaS will lead IT expenditure in 2021 and years to come. As investment in legacy technologies (hardware, software, services and telecom) will stabilize, investment in blockchain and other disruptive technologies will increase above average, as spending is diverted towards cloud, mobile, social and big data analytics.
4. From IoT to the era of Internet of (Almost) Everything
The demand for home and industrial IoT devices and applications will continue to exponentially increase in the post-pandemic world.
As of 2020, the world has now seen the installation of 20 billion active IoT devices (Statista, 2020), and 127 IoT devices connect every second. Simply astounding. The number is expected to grow to 75 billion connected devices by 2025, just 47 months away.
This creates an immense opportunity for telcos to invest in IoT devices all across the spectrum. The pandemic has rocketed the demand for smart home devices and the significant improvements in connectivity that 5G brings along will allow IoT devices to exchange real-time data instantly.
For instance, IoT devices are being classified in 5 main categories:
Consumer IoT: light fixtures, home appliances, and voice assistants.
Commercial IoT: such as smart pacemakers, monitoring systems, and vehicle to vehicle communication (V2V).
Industrial IoT: innovations in production processes such as farming, smart agriculture and industrial big data.
Infrastructure IoT: this is where telcos come in, in terms of connectivity. Through the use of infrastructure sensors, management systems, and user-friendly user apps, telecoms can enable seamless connectivity.
Military IoT: application of IoT technologies in the military field, such as robots for surveillance, among others.
5. Telecommunications are driving the future of work
With countries entering lockdown (yet again) and businesses regrettably shutting down, the need for a digital transformation is higher than ever.
Telecommunication companies have emerged as one of the most essential industries due to the pandemic and will most likely stay that way for the foreseeable future. Bringing people together, enabling professional and social communications, allowing businesses to continue delivering products and services by migrating to the cloud, and showing admirable resilience amid the COVID crisis are among telcos highlights for the past year and we can expect them to build on from this foundation.
2021 will be the year of the great enablers and we will most certainly count telecommunication companies among them.
Closing remarks
This year, the spotlight is on 5G deployments and the massive boost in connectivity, speed and business transformation it brings along. But it won't be the only trend to shape 2021 for telecoms (projects on 6G are already underway, for instance).
Research shows that telecoms will continue to maintain global competitiveness and boost labour productivity, all while leveraging emerging technologies that have the potential to revolutionize customer experience, network expansion and infrastructure management.
We should expect the telecom industry to guide innovation through the new normal as network demands grow larger by the day. Consistent connectivity and enhanced customer service can become the two key elements for the future of telcos.
5 trends in telecom for 2022
Update your knowledge
As the world's economic recovery process continues in 2022, organizations from the telecom sector have found new challenges and opportunities in this digitalized and competitive environment […]